We are pleased to offer the following services at Animal Medical Clinic: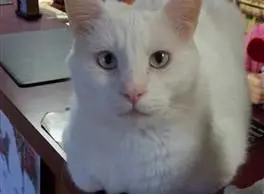 Our appointment book is computerized, which allows us to efficiently make appointments for you and your pet. Our receptionists and team will attempt to accommodate all requests to the best of our ability.
Animal Medical Clinic is not staffed twenty-four hours a day. For after-hours emergencies, please contact P.V.S.E.C at 412-366-3400 or Girard After Hours Clinc at 330-530-8387
We are available for urgent care during office hours. If you feel your pet needs to be seen before you are able to get an appointment, Dr. Gorby will work to "squeeze" you in between scheduled appointments. When you arrive, our receptionist will be able to give you an estimate on how long you may have to wait in order to be seen.
Dr. Gorby specializes in small family pets at Animal Medical Clinic. We see:
Services

Wellness and General Medicine

Advanced Technology

Surgery

Dentistry

Pain Management

Flea-Tick prevention

Micro-chipping

Prescription diets

Complete Pharmacy

Heartworm Prevention

Testing and wellness bloodwork